2017 was a pretty ridiculous year for 404 Ink. We're not sure how to condense it properly, so we thought instead we'd keep it (probably not that) brief and let the photos do the talking. Thank you to everyone who came to our events, bought our rad authors' books and zines, or even just tweeted something nice, or told a friend about 404. We're two folks learning as we go, and your support means a lot!
Nasty Women
On January 1st, we launched Nasty Women on Kickstarter. It was a leap of faith, but one we really believed in and thought we could pull off. By January 3rd, it was fully funded, and we had the support of one of our favourite authors (which is still incredibly surreal and humbling), and by the end of January, our little book was 369% funded, and ready to go. To say just the book was Kickstarted is a complete understatement, the support and buzz that surrounded the Kickstarter really launched 404 - it gave us security to publish more books on a freelancer wage (aka erratic or non-existent at times), and it gave us a platform to really yell about the wondrous people we are working with.

Nasty Women published on International Women's Day 2017, and we had three wonderful sold out launches in Glasgow, Edinburgh and London (with our pals For Books' Sake at their rad spoken word show That's What She Said). Nasty Women launches:
Chris McQueer's Hings
One of the gems of launching our literary magazine is that we get to discover lots of brilliant new writers. One of those from Issue 1 was Chris McQueer. We had him read at our launch party and immediately knew that we had to publish his work. Brilliant, fun and frankly hilarious, Chris was a stand out to us from his first submission.
We published and launched the book in July to a photoshop flurry, some of which made an appearance at Chris' Edinburgh launch with Interrobang?!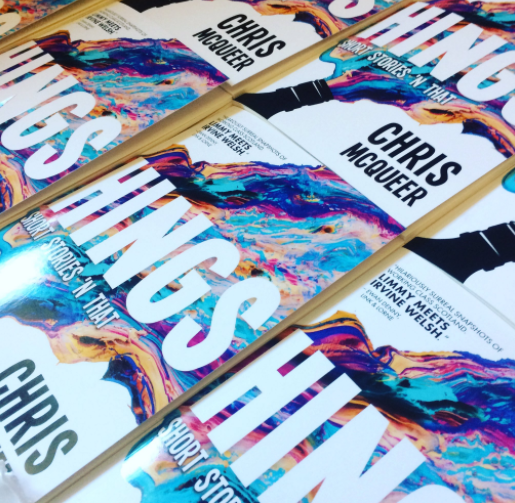 The "downtime"
Between Hings and our third book, we had a bit of whirlwind summer. A group of Nasty Women headed to London for an interview with Audible, who made the audiobook; Elise, one of our American contributors visited Scotland and we headed out for a night out; we also had some big events at the Edinburgh Book Festival.

One half of 404 shared the stage with Elif Shafak and Nicola Sturgeon to talk about women in the public eye, a few of our Nasty Women packed out one of the new festival sites, and Chris had the audience in stitches at Flint & Pitch's Unbound evening (photos by Chris Scott). Of all the tens of thousands of books sold at EIBF, Nasty Women was the bestselling of them all. That is ridiculous.
We also headed to Dundee (photos by Matthew O'Donnell), Cheltenham, Belfast and more for booky events. Hooray.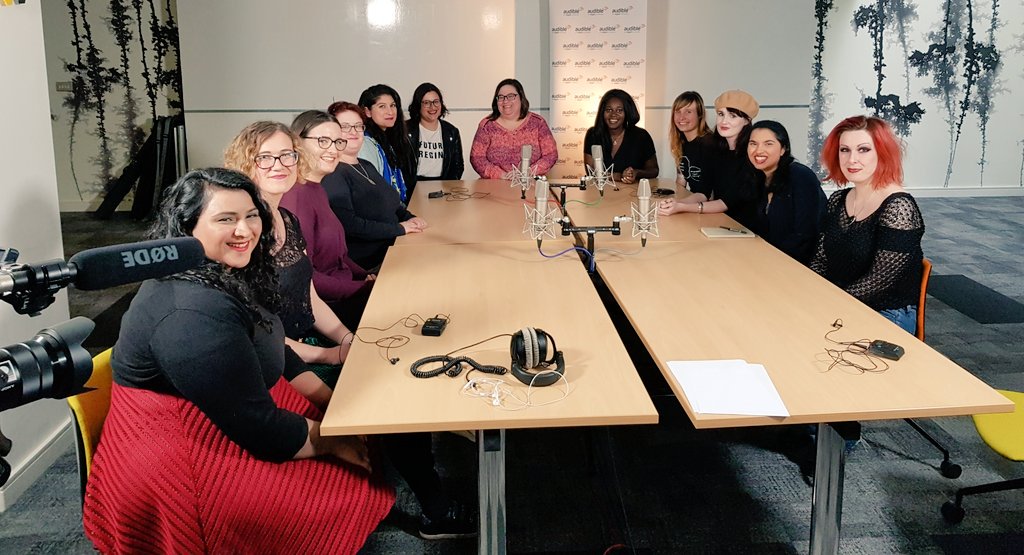 In an interview with The List, we said that this year wouldn't have happened without Margaret Atwood, and we fully believe that. Her support of Nasty Women from the beginning has meant a great deal to us and allowed us to share the stories of over twenty wonderful women far wider than we ever could have imagined, and we will be eternally grateful for her time and support.
Creeper
We spent most of 2017 working between Scotland and Southampton on The Last Days of James Scythe with Creeper! They're one of the most exciting bands in British rock right now, and definitely the most creative and ambitious, and it's very cool to have bands interested in publishing books.
Magazines
We also launched Issue 2 & 3 of our literary magazine with our pals Flint & Pitch (photos by Chris Scott) and Interrobang?! (photos by Sinéad Grainger).
And some awards??
In what was a bit of an unreal month for 404 Ink, we topped off the year with a number of accolades that remain very surreal and humbling.
#1 in The List Hot 100
Young Women's Movement 30 Under 30
Creative Edinburgh's Startup Award
The Saltire Society Emerging Publisher of the Year
Highly commended: Nasty Women in FutureBook's Campaign of the Year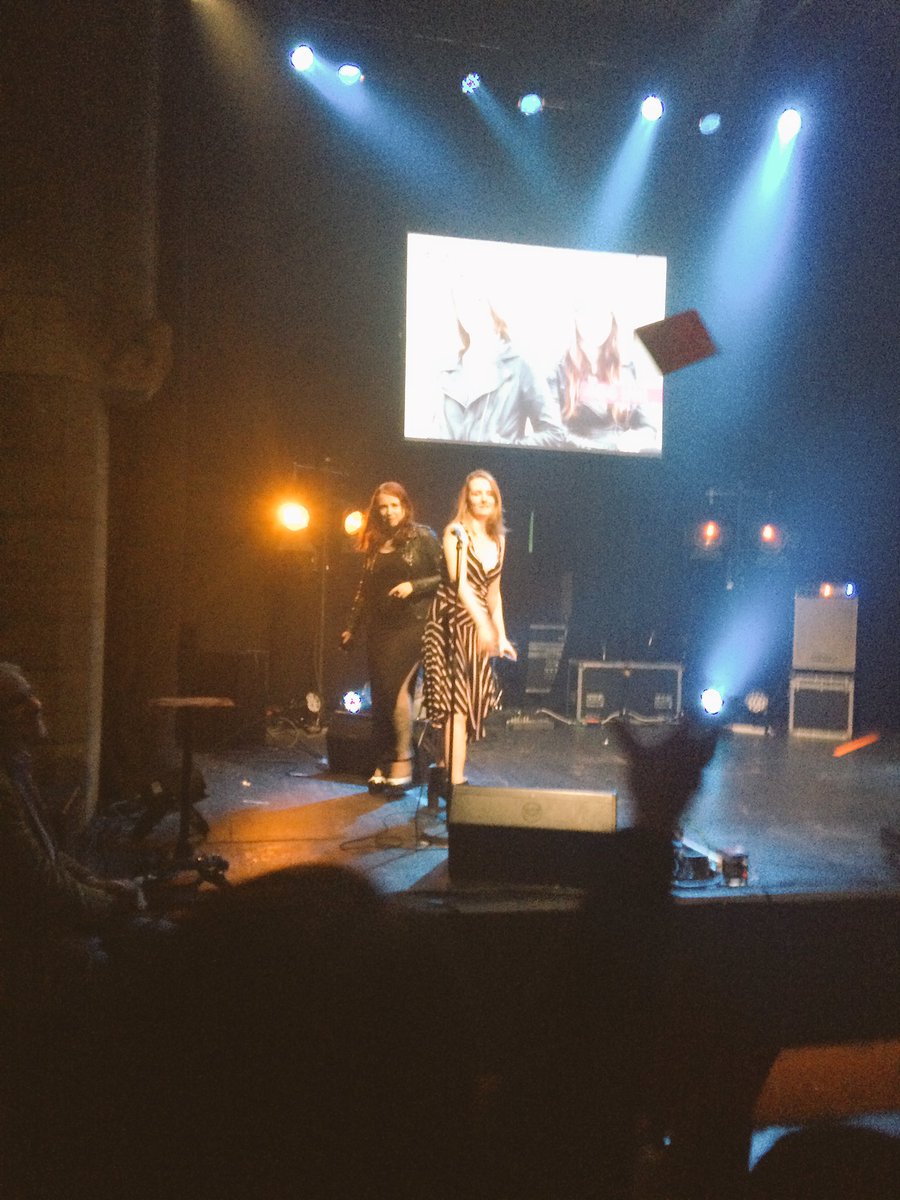 Etc & the future
As a final cherry on top of the year, actual Jeff Goldblum posted a photo of Helen McClory's wonderful zines The Goldblum Variations, a short story pamphlet on the one and only Jeff Goldblum. That was cool.
For a less photo-heavy round-up of part of the year, you can read our blog on 404 Ink turning 1. As for the future, we will be publishing Helen's wonderful new collection Mayhem & Death in March alongside the republication of her debut flash fiction collection On the Edges of Vision. We also have a lot more planned for the year, partly to be announced, and partly outlined in our recent blog about being tired af.
THANKS!
This was a hurried attempt to recap a year that's hard to define succinctly. 2017 was unreal for many reasons, and we want to thank everyone who was a part of it in some way. We want to particularly thank our kickass authors, it's been an absolute bloody pleasure to work with you all.
Let's end this section with us lobbing books at audiences at The List Hot 100 party - the most efficient distribution method for books.
It bears repeating: we really appreciate the support of 404. We launched 18 months ago, published our first mag 12 months ago, and could never have imagined achieving a fraction of what we have so far. THANK YOU.

- Heather & Laura, 404 Ink

PS. Hello from office dog Luna who was rudely not allowed into any of the above events.